Regular price
Sale price
$8.39 USD
Unit price
per
Sale
Sold out
Product Description
Our favorite cookies selected special for your celebration.
Biscotti
Our biscotti are crumbly and crunchy rather than hard, making them edible without the need to dunk them in coffee (not that we don't enjoy dunking our biscotti!).
Almondine
Our Almondine is a crunchy, buttery shortbread almond cookie that is reminiscent of biscotti. It's very simple and the focus is on the almonds, which are beloved by Italians from North to South. We add a touch of almond extract to the dough to amplify the chopped fresh almonds. Zest of lemon provides a bright note.
Nonna
Cake flour gives this traditional and much loved cookie a softness with a touch of crunch. This cookie brings to mind sweet memories of our nonna who used to dunk this cookie into her caffe latte in the morning. The flavor is subtle which allows it to pair well with coffee or tea.
Brutti Ma Buoni
Fresh hazelnuts and chocolate form the base of these rich cookies with a hint of orange flavor. Brutti ma Buoni translates to "Ugly but Good." As the dough rises in the hot oven, the cookie surface cracks. Dusting them with confectioners sugar doesn't make them any prettier, but pure goodness happens in your mouth!
Regina
The sesame and lemon flavored Regina is made with a wheat flour shortbread that gives it a rich, buttery base and crunchy texture. Regina means "queen" in Italian. Nutty, oven-toasted sesame seeds cover this cookie like the queens pearl jewelry, while fresh lemon peel gives a bright color and flavor.
Raspberry & Apricot Thumbprints
A nutty walnut dough that rivals the tender and delicate texture of our Italian wedding cookies is paired with an assortment of jelly fillings: Apricot, Raspberry and Strawberry. As with most Italian-style cookies, our Thumbprint cookies are not overly sweet. In Italy, these cookies are called "eyes of a cow." Gaze at them at them long enough (if you can keep from eating them!) and you'll understand why.
Assorted Jelly- Filled
A tender and delicious, yet unpretentious flour and butter batter is the foundation for our jelly cookies. We use unsalted butter in the dough because of its smooth, uncluttered flavor. Sugar for sweetness, fresh lemon peel for brightness, and extracts of vanilla and almond for their mellowing qualities all work together to make this a delicious cookie all by itself.
Wedding
Every country has their own version of the wedding cookie. Our melt-in-your-mouth Wedding Cookies are unquestionably Italian with their lemon zest. But we've made the flavor more delicate by using fresh ground pecans rather than almonds in the shortbread. When the cookies come out of the oven, we dust them with confectioners sugar making them as white as a bride's dress and as light as her step towards her beloved.
Cuccidati
Our gluten-free Cuccidati are tender butter cookies filled with figs, dates, raisins and chocolate chips. We love Cuccidati cookies so much that we made this gluten-free version so that everyone can enjoy them. These cookies hail from Sicily where virtually every family has a fig tree in the backyard and winter evenings are spent by the fire enjoying seasonal dried fruits and nuts.
Ingredients
All-purpose unbleached enriched wheat flour (niacin, reduced iron, thiamin mononitrate, riboflavin,folic acid), evaporated organic cane juice (sugar), unsalted butter (pasteurized cream), whole natural almonds, whole cage free egg, whole milk, baking powder (sodium acid pyrophosphate, sodium bicarbonate, corn starch, monocalcium phosphate), whole blanched hazelnuts, fruit preserves (corn syrup, apricot/strawberry, fruit pectin, citric acid, sodium citrate), semi-sweet chocolate chips (sugar, unsweetened chocolate, cocoa butter, soy lecithin, vanilla), cocoa powder (alkali), natural orange, lemon, almond and vanilla extracts, icing sugar (dextrose, corn starch, vegetable shortening, titanium dioxide), lemon icing (pure cane powdered sugar (sugar,corn starch), water, natural lemon extract), salt.
Package Size
Net wt: 9 oz (255g)
Share
View full details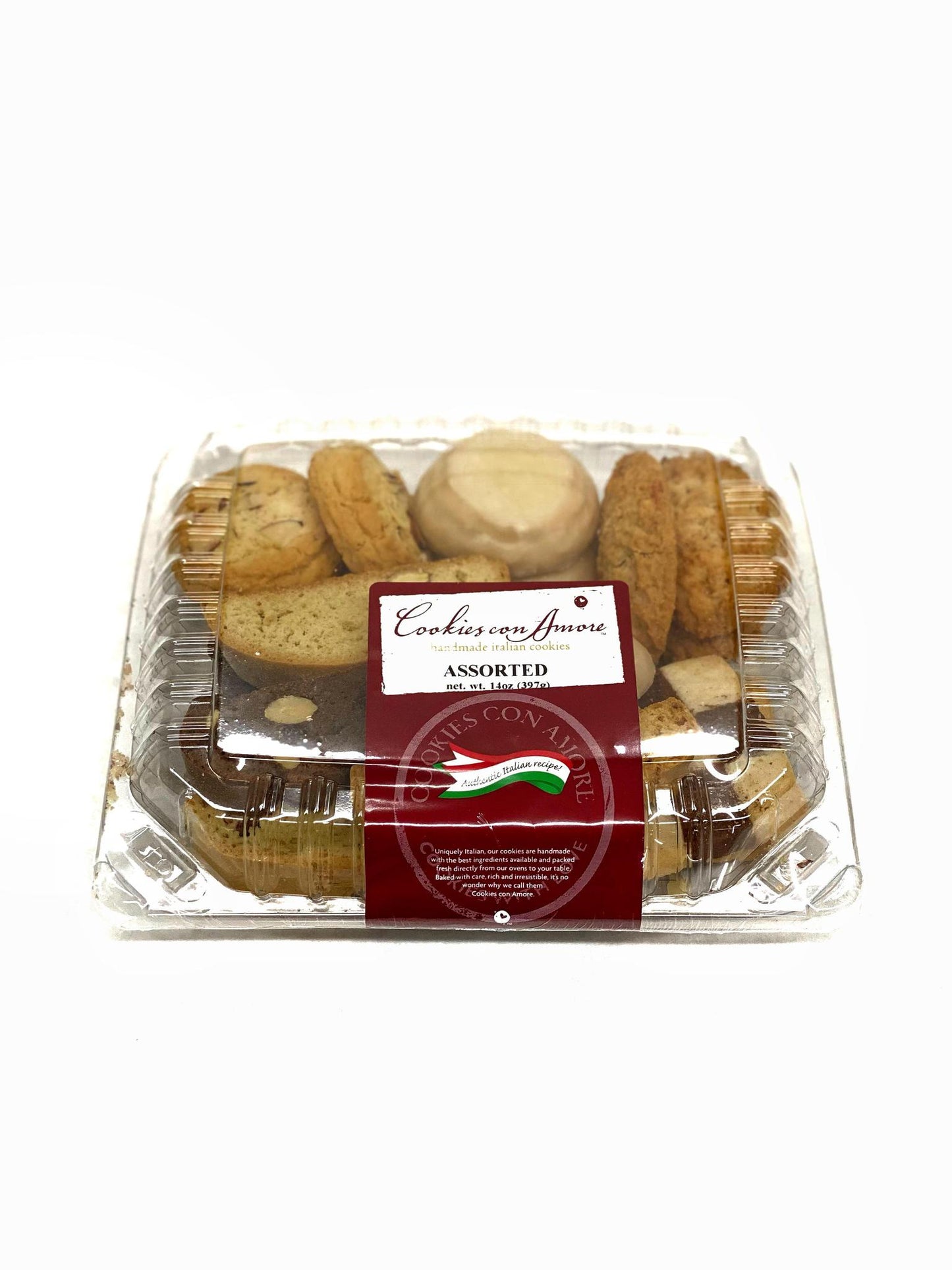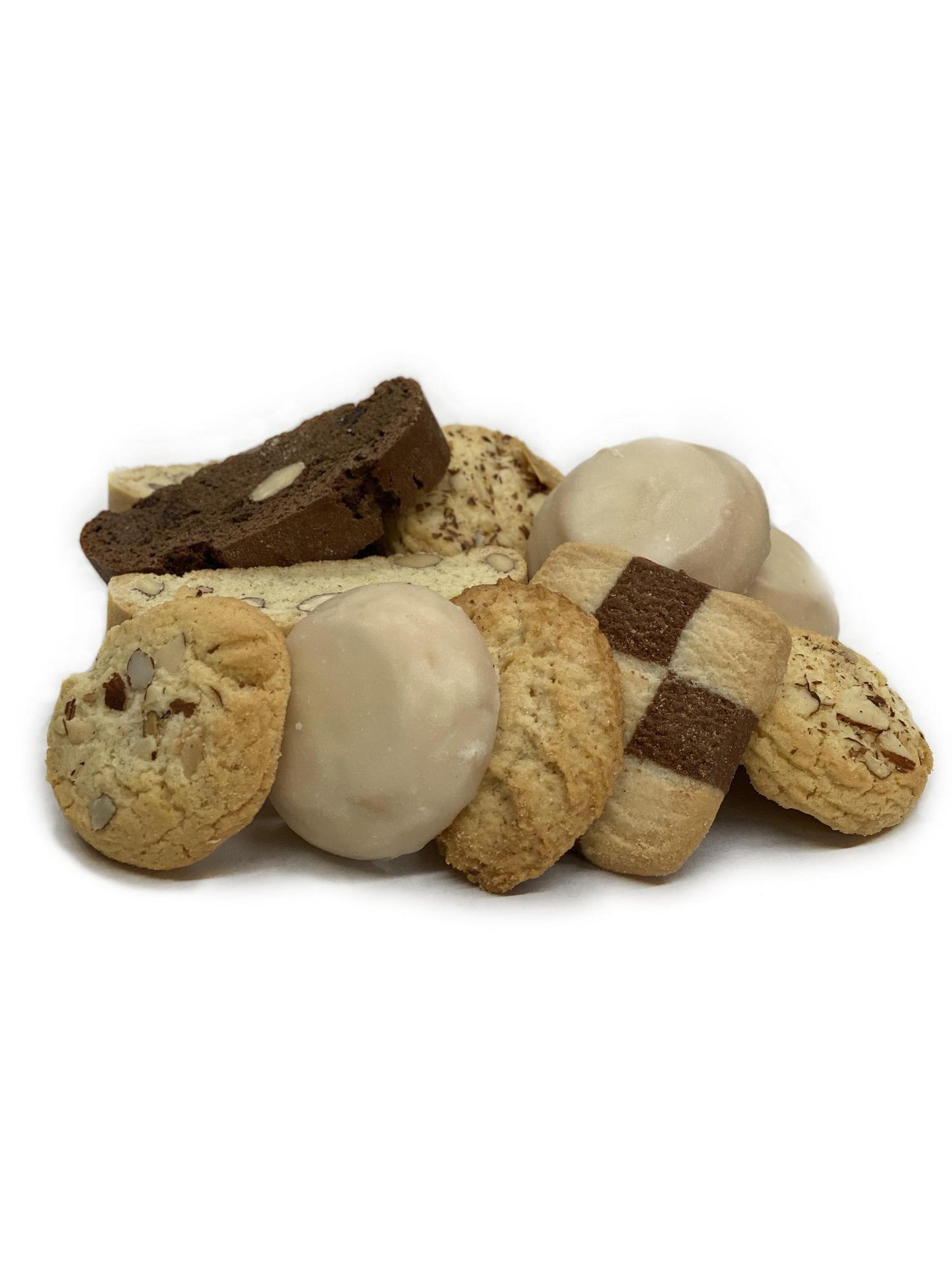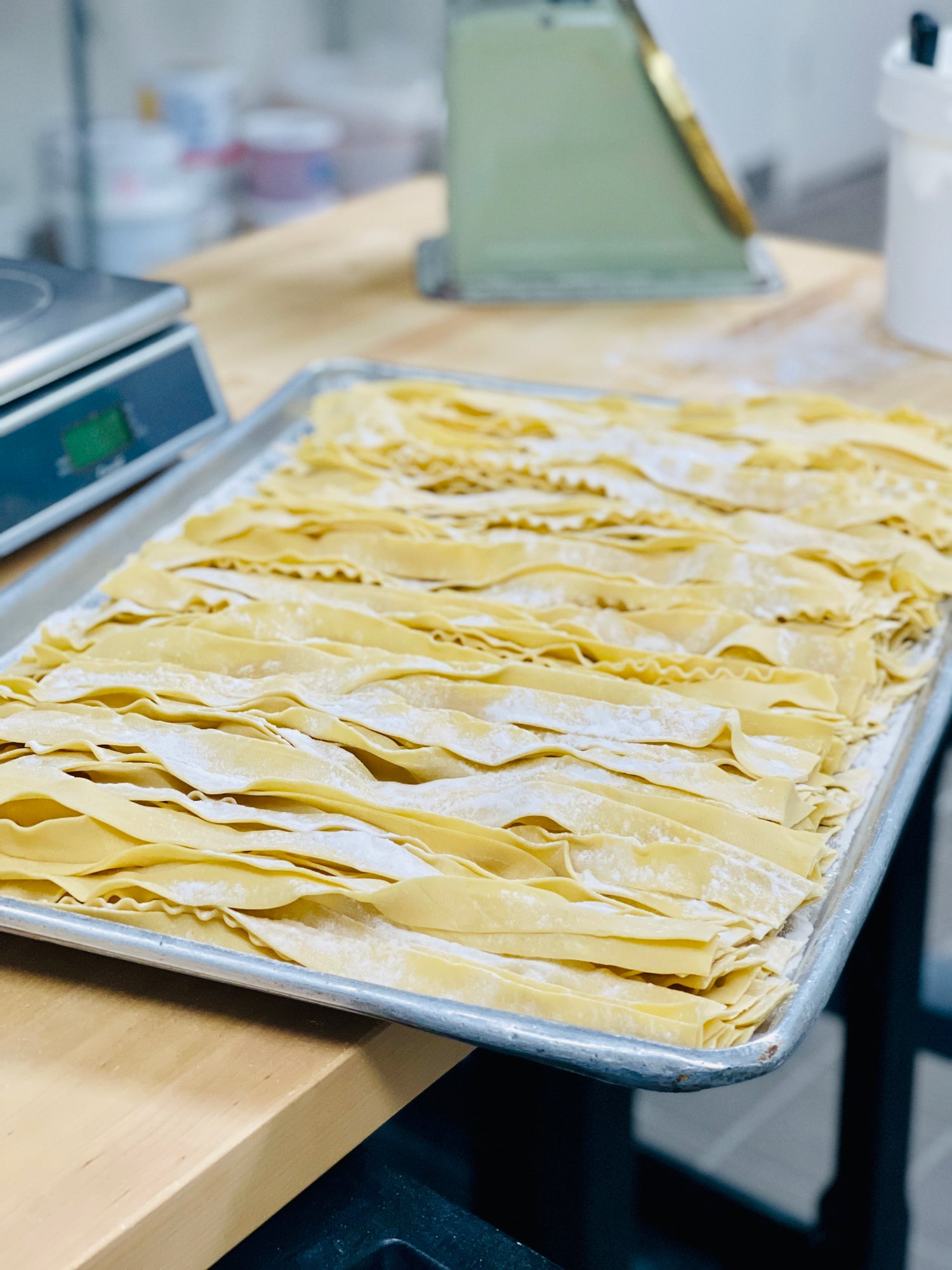 Endless pastabilities
Fresh handcrafted pasta with unique shapes, vibrant flavors, and endless satisfaction.
Learn Pasta

Specially curated recipes for everyone at every level. Quick and easy guides for the novice cook, and multi step methods for the advanced home cook. Learn more.

Even More Ways to Buy

We've partnered with a number of local businesses and markets to make it even easier to shop for you favorite products. Where to Buy.